Process plant for the food and pharmaceutical industry
At Dansk Stålmontage, we have many years of experience in manufacturing process plants for the food industry.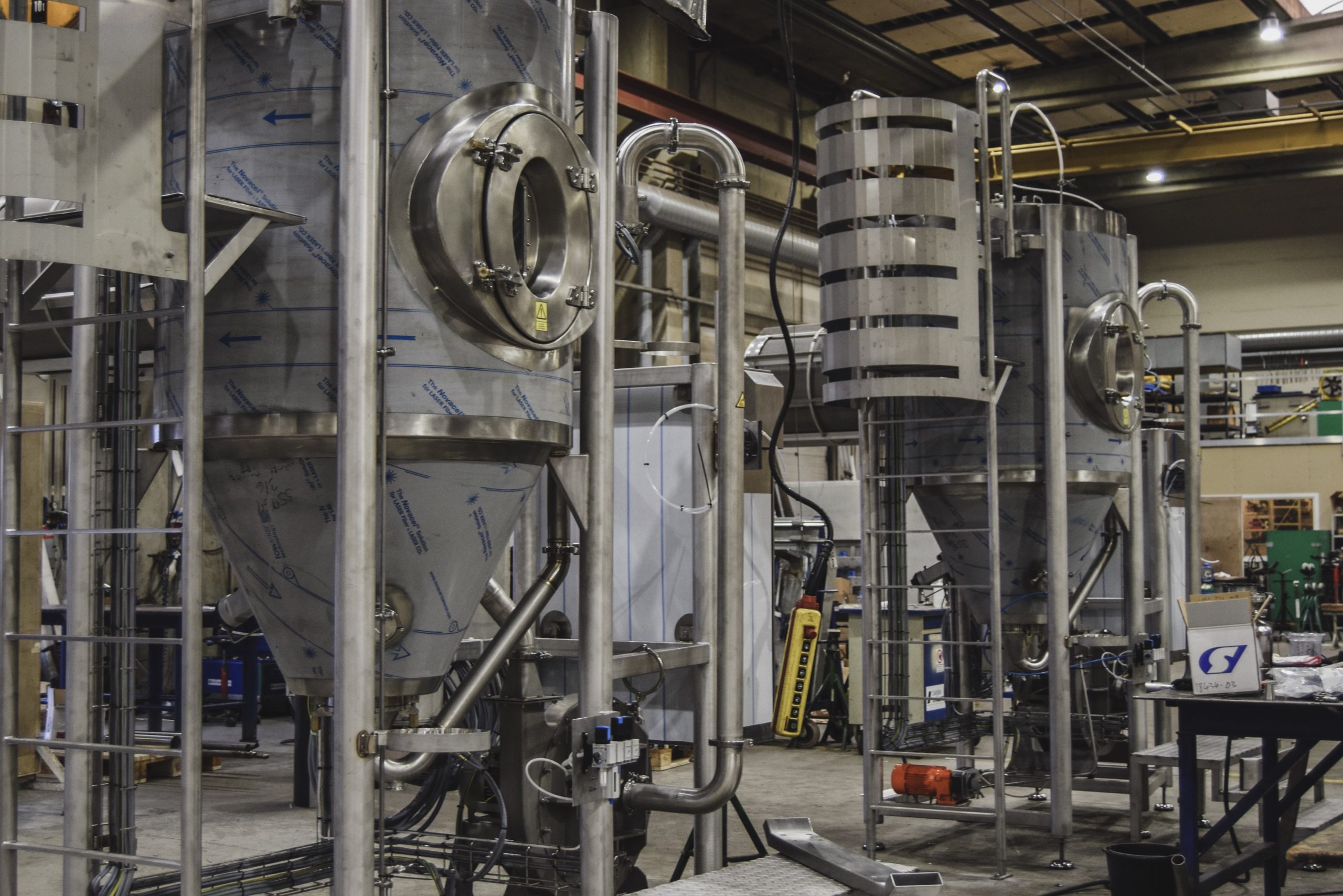 Larger spray drying plant
For the past several years, we have especially specialized in manufacturing small scale plants. The facilities can be compared to an entire factory just on a smaller scale. Typically, the plants are used for powder production – this could be milk powder, for example.
In addition to the manufacture of small scale systems, we also have extensive experience with repair tasks of larger spray drying systems. It is typically repairs inside the spray drying chamber itself that we deal with. It can be both minor repairs and replacement of the entire interior lining. Here we have a great advantage, as we have manufactured a hanging platform in aluminum that has been developed for repairs or the construction of spray drying systems.
The competences and the premises
At Dansk Stålmontage, we have the skills and premises to both manufacture and install process plants for the food industry here under small scale plants. After installing valves, instruments, etc. do we have the opportunity to test drive the system with water. We do this to simulate a real operating situation. If, contrary to expectations, there is a fault in the spray drying system, we will detect it here before it is sent off to the customer.
After the trial run, the small scale plant is dismantled and packaged for transport to the end customer. We manufacture all material for the spray drying systems ourselves according to drawings from our customers. If desired by the customer, we can take care of all aspects of the task – everything from surveying, drawings and manpower to tools, local subcontractors etc.
Contact Dansk Stålmontage and find out more about how we can bid on your project.