Dansk Stålmontage designs and produces silo and containers for various purposes.
For example, this 100 m³ sludge silo was designed and produced for SK Spildevand. The silo was commissioned in 2014.
The silo is mounted on a steel structure with access routes all the way around and on top of the silo.
The top of the silo is fitted with a distributor spiral that extends the full length of the bin, ensuring that the silo can be filled 100%.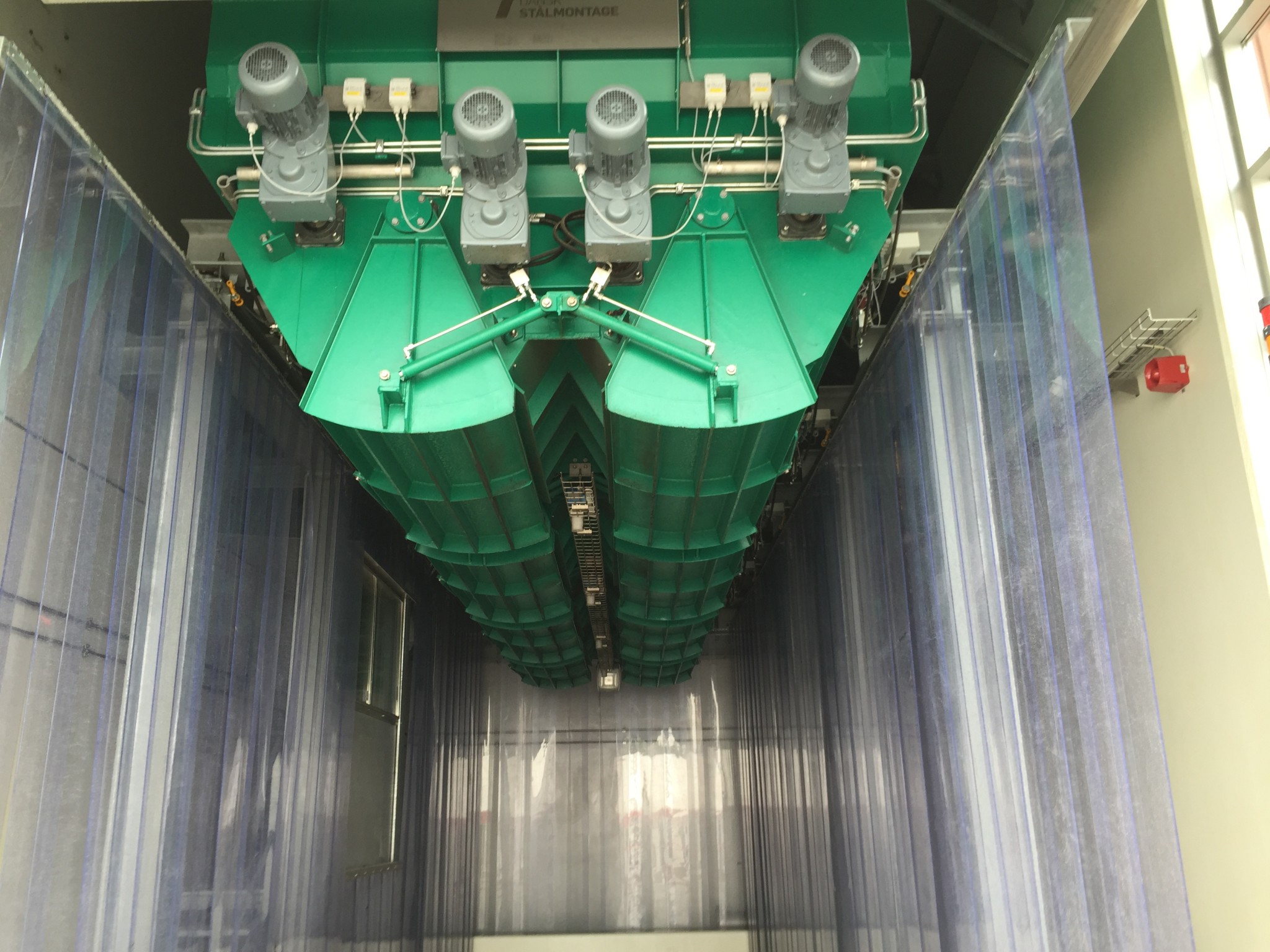 The base has rotating axles to ensure that the contents are pushed out of the discharge apertures if the contents have become compacted, or if a sticky mass requires some persuasion to exit the silo.
The silo is designed with eight discharge apertures blocked by special off-centre mounted gates to ensure completely secure closing.
The silos can be supplied as desired with electronics, weighing cells, reversing sensors for lorries, control distribution spirals, axles and gates.